大手町の用事ついでに、ランチは京橋の「レストランサカキ」で。
As having a business in Otemachi, had lunch at "Restaurant Sakaki" in Kyobashi.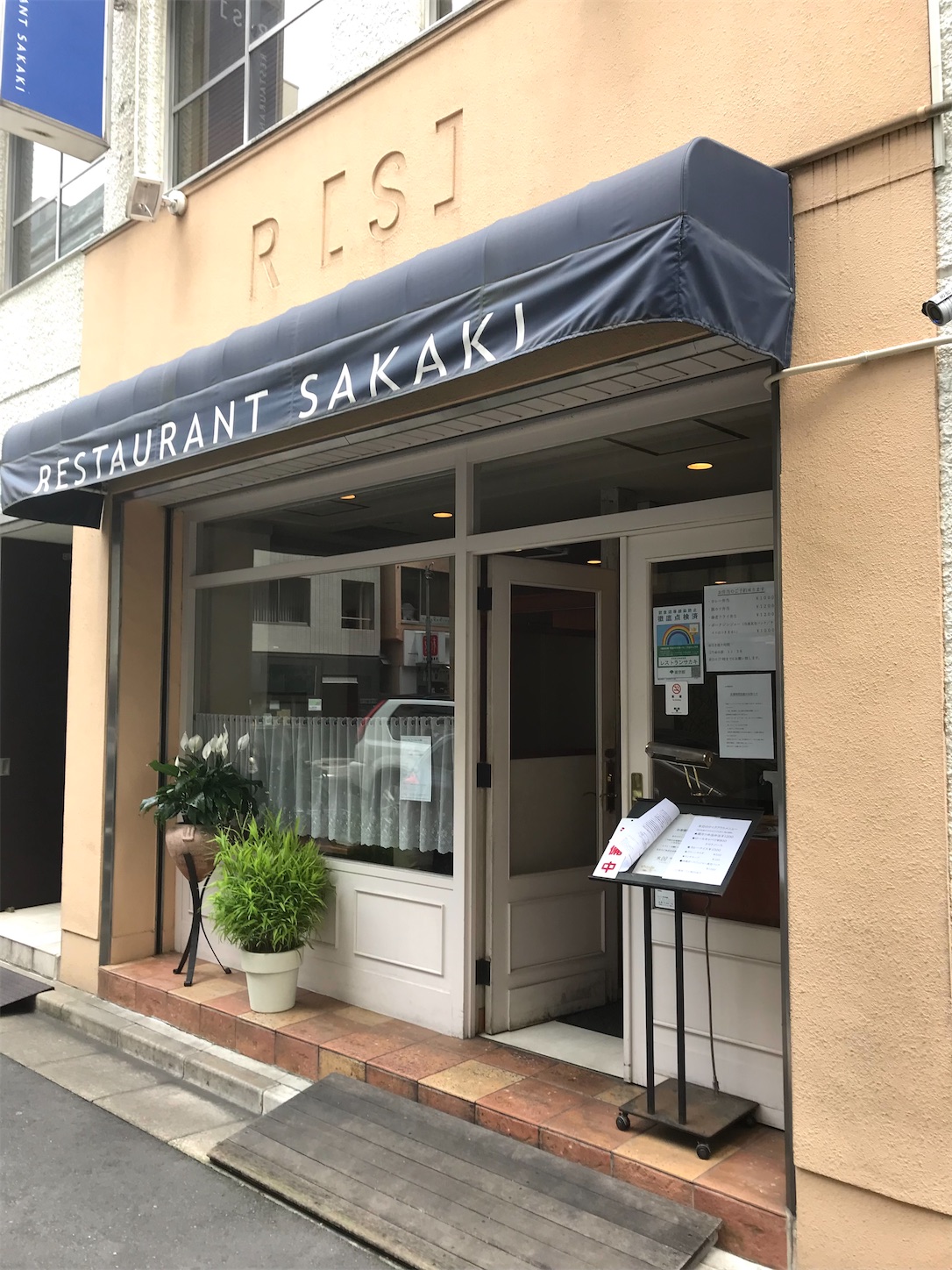 昼は洋食、夜はフレンチと親子二代で営む名店。今日は昼の洋食メニュー。ハンバーグやエビフライ、メンチカツといった洋食屋さんの定番に加え、フレンチが香るひと味違うメニューが嬉しい。
It is a famous restaurant run by a father and son, serving Western food for lunch and French food for dinner.  In addition to the standard dishes such as hamburger steak, fried shrimp, and mince cutlet, they serve also dishes with a French cuisine flavor.
まずサラダ。これに野菜をすりおろしたドレッシングで頂く。このドレッシングの大ファン。
First, the salad, served with a dressing made from grated vegetables.  Love their dressing.  

こちらはロールキャベツのトマトソース。
Cabbage rolls in tomato sauce.

豚バラと白インゲン豆のトマト煮込み。
Pork belly and white beans stewed in tomato sauce.

デザートに、クレムブリュレを追加。
For dessert, creme brulee.

夕方は、屋上で軽くフライドチキンとビール。ビールはいつものAOONI(IPA)とサッポロのホワイトベルグ(Belgian White style)。ホワイトベルグは軽く飲むのに良い。
In the evening, enjoyed fried chicken and beer on the rooftop.  The beer was AOONI (IPA), as usual, and Sapporo's White Berg (Belgian White style beer).  White Berg is good for light drinking.
夜は、まず灘の泉酒造の「琥泉(こせん)」から。泉酒造は250年以上の歴史を持つ酒蔵だが、阪神大震災をきっかけ倒産し、様々な経緯を経て復活したらしい。爽やかな味わいの日本酒。
The sake for the night was "Kosen" from Izumi Shuzo Brewery in Nada.  Izumi Shuzo is a sake brewery with a long history of more than 250 years, but went bankrupt after Kobe Earthquake and was revived after a number of events.  The sake has a refreshing taste.
蕎麦と天ぷら。たまには夕食に日本蕎麦もいい。
Soba and tempura.  Japanese soba noodles are sometimes good for dinner.

👉このブログ一覧やInstagramはこちら。
     Click here for this blog list and Instagram.
     https://winelovers2050.hatenablog.com/
 https://www.instagram.com/p/CQbIp_hn251/?utm_medium=copy_link
👉 無料アカウントによる広告をご容赦下さい。
  Apologize for an advertisement by the free account.